---
---
• These skin-on Walleye fillets are wild-caught in Lake Erie. 
• These delicious freshwater fish are popular throughout Canada and the United States for their sweet, white flesh and versatility.
• Processed and individually quick frozen with hours of catch, you can be serving these for dinner just days from now!
Packed in a styrofoam cooler with dry ice, our goal is to provide our quality fish to you in their frozen state. We must ship our products to you on Tuesday/Wednesday in order for it to arrive before the weekend. 

** For all orders shipped on Wednesday, they will arrive on Friday (by end of day).
Broiled
Fried
Baked
Grilled 
PREMIUM • WILD-cAUGHT • 100% NATURAL • ETHICALLY-SOURCED

NO CHEMICALS, NO ADDITIVES
The majority of fish on the market has STPP (Sodium Tripolyphosphate) added prior to freezing in order to retain moisture, which results in an increased fillet size and shrinkage when cooked. STPP is a chemical, used in cleaning products, detergents, soaps, paints, ceramics.
THERE IS NO STPP ADDED TO ANY OF OUR FISH, EVER.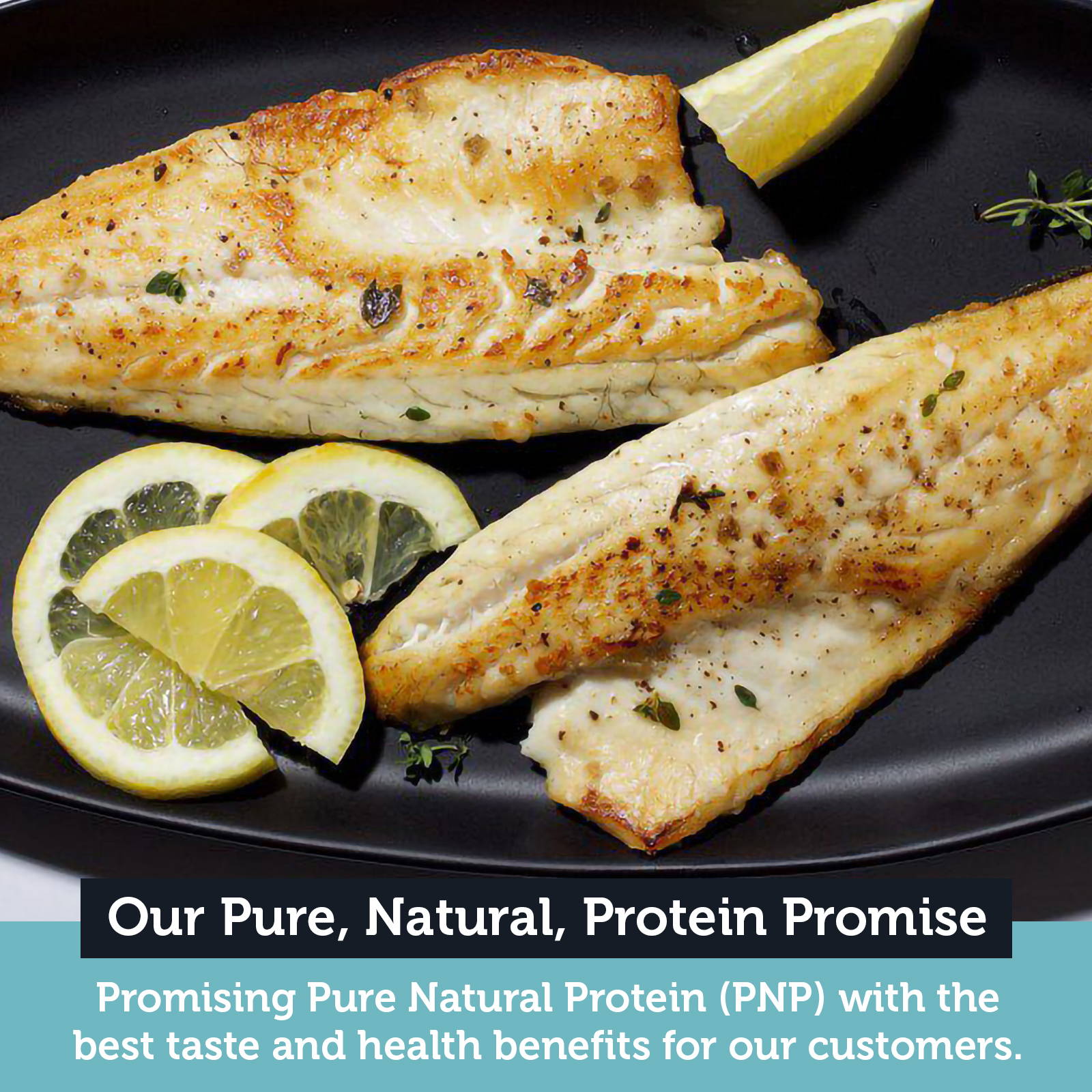 Finfish Direct is proud to offer only pure, natural protein. Our Walleye is processed and frozen within hours of catch.
Our fish are wild-caught from the fresh waters of Lake Erie, right here in North America and served to your table.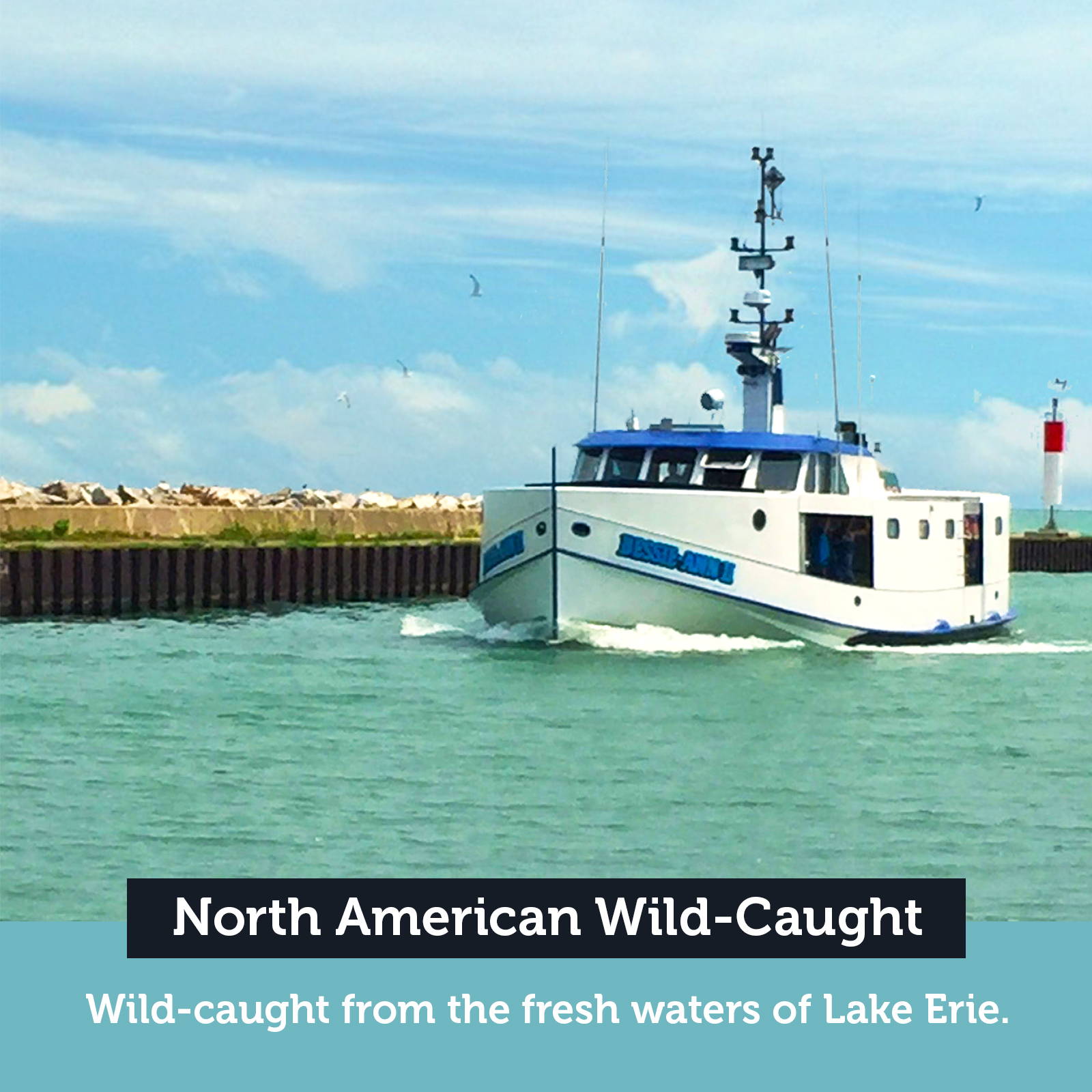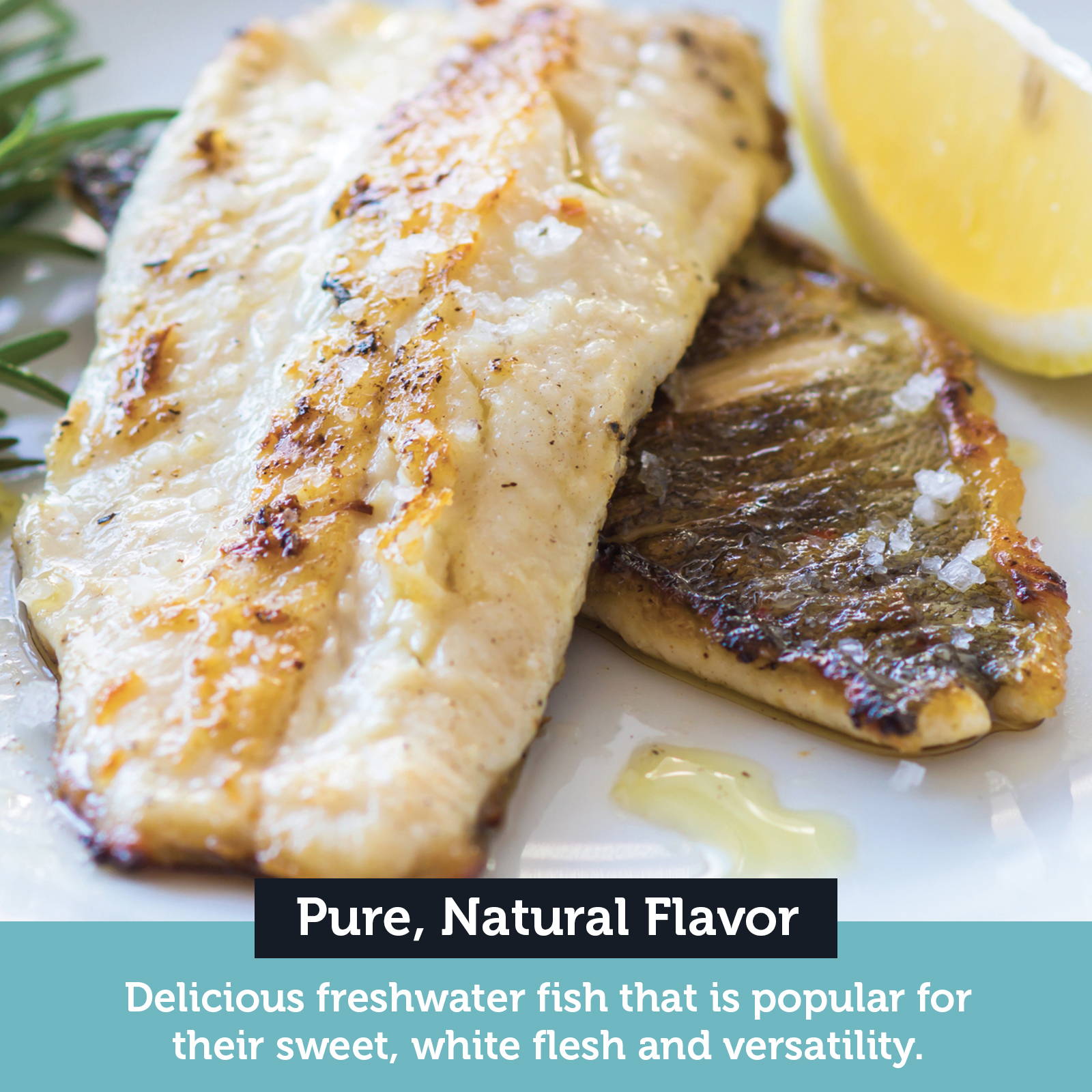 These delicious freshwater fish are an extremely popular sportsfish throughout North America for their sweet, white flesh and versatility. In addition, they are an excellent source of Omega-3, protein and vitamin B12.
Our fish are processed and 'Individually Quick Frozen' (one-time) within hours of catch at our nearby HACCP approved facility.
Our chemical-free fish is harvested using strict ethical, sustainable and traceable practices